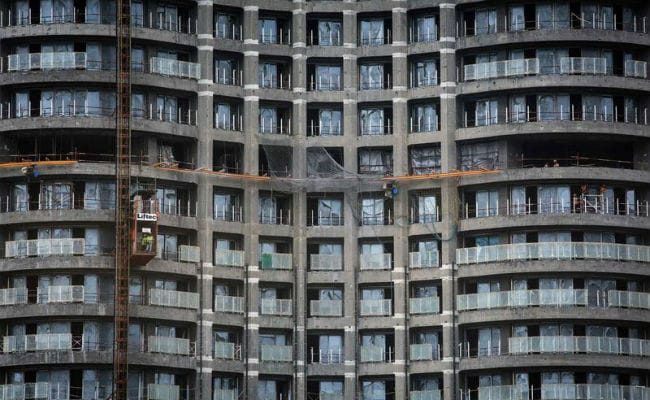 Indiabulls Real Estate shares surged as much as 20 per cent to hit a fresh 52-week high of Rs. 126.50 on Monday after the New Delhi-based real estate developer said that it will restructure its business by demerging the commercial & leasing and residential business into two separate companies to bring greater focus on individual business segments. Trading volume in the counter also surged as 1.06 crore shares changed hands on the Bombay Stock Exchange compared to its last two-week average trading quantity of 19.89 lakh, as of 1:39 pm.
"The board of directors of the company … considered the possibility of streamlining the existing 'residential', 'commercial' and 'leasing' businesses of the company by segregating the 'commercial & leasing' business segment carried on by itself and/or through its SPVs and vesting the same into 'Indiabulls Commercial Assets Limited' and restructuring/reorganising the business of the company," Indiabulls Real Estate said in a release to Bombay Stock Exchanges.
The restructuring of the business will be done either by restructuring the business by placing Indiabulls Commercial Assets limited (IBCAL) as a separate holding company under Indiabulls Real Estate or by reorganizing the existing businesses through demerger of commercial and leasing business segment, the company further added.
Post restructuring IBCAL will develop offices only for the purpose of leasing and earning annuity revenues, the company said.
Currently IBCAL has a net worth of Rs. 2,311 crore and it expects annuity revenue in the current financial year to be around Rs. 692 crore. IBCAL expects its annuity revenues to grow to Rs. 1,357 crore by FY2020-21.
As of 1.39 pm, Indiabulls Real Estate shares traded 17.85 per cent higher at Rs. 124.75 compared to 0.11 per cent fall in the broader Nifty.
[Source:-profitndtv]