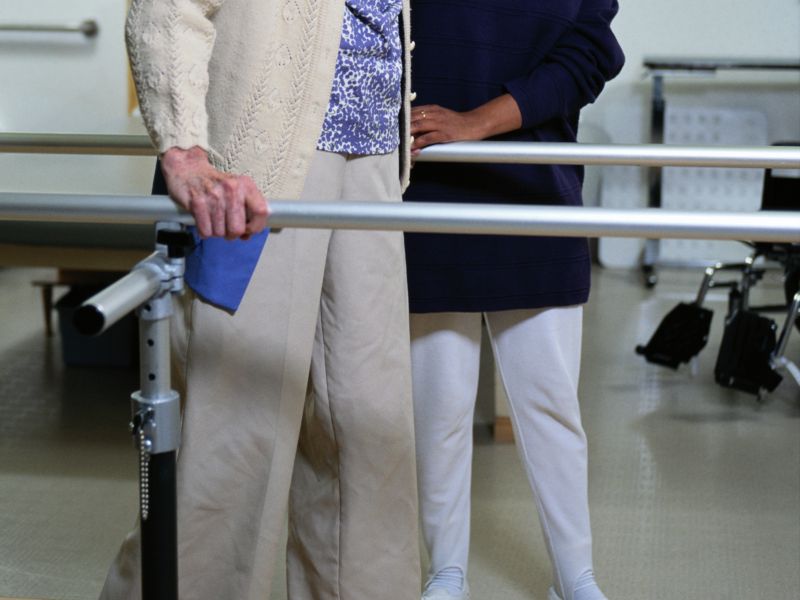 Interruptions in inpatient rehabilitation occur for some stroke survivors and patients with brain and spinal cord injuries, a new study finds.
But at least one-tenth of these treatment breaks could be prevented, resulting in improved patient outcomes and lower health care costs, the researchers said.
The findings indicate that inpatient rehabilitation facilities "are performing well in preventing complications," said researchers led by Addie Middleton of the University of Texas Medical Branch, Galveston. But "given that more than one in 10 of the rehospitalized patients returned to acute care for a potentially avoidable condition, there is still room for improvement."
For the study, the researchers analyzed Medicare data on about 80,000 patients undergoing inpatient rehabilitation for stroke (72,000), brain injury (7,100) or spinal cord injury (660). All went to rehabilitation directly from the hospital.
Rehabilitation interruptions occurred in 0.9 percent of stroke patients, 0.8 percent of brain injury patients and 1.4 percent of spinal cord injury patients. In most cases, patients were transferred back to the hospital for treatment of complications, the investigator found.
Overall, about 11 to 12 percent of the rehabilitation interruptions may have been preventable, including 15 percent of those in stroke patients, the researchers said.
Preventable causes of rehabilitation interruption included dehydration, heart failure, pneumonia and urinary tract infections, according to the report.
"Reducing rates of program interruptions and short-stay transfers will not just improve patient experiences of care, they will likely also translate to lower Medicare spending per beneficiary," Middleton and her colleagues said.
The findings were published online recently in the American Journal of Physical Medicine & Rehabilitation.
[SOURCE:-UPI]