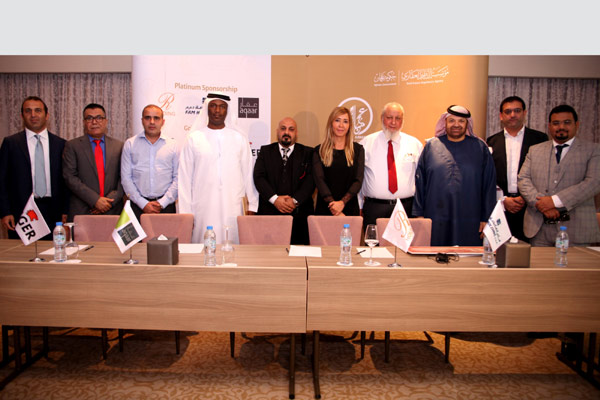 Leading real estate experts and investors from the GCC and Middle East region will discuss ways to boost sustainable development at a one-day conference to be held next month in Ajman, UAE.
The event is being organised by Real Estate Regulatory Agency – Ajman (ARRA), the state-run institution mandated with regulating the real estate activities and developments in the emirate, at the Ajman Emirates Hospitality Centre on December 14.
The "Ajman Real Estate Conference 1" will be held under the patronage of His Highness Sheikh Humaid Bin Rashid Al Nuaimi, Ruler of Ajman and a member of the UAE Supreme Council, under the theme 'Sustainable Development According to Global Standards'.
It will focus on the emerging trends in the real estate domain in Ajman and is aimed at harnessing the potential of the real estate sector in the emirate, said the ARRA officials at a press conference on Saturday.
The real estate regulator is expecting distinguished delegates and investors from the GCC region and Middle East along with International Real Estate bodies.
It will also see key developers from Ajman showcasing the real estate project pipeline in the emirate and its envisioned future.
Yafea Al Faraj, the executive director of ARRA, said the conference will serve as a great platform to showcase the vast growth potential in the Ajman real estate sector.
"We expect a strong participation of investors across the globe and insightful deliberations during the forum, which will help bring international best practices to the fore," he noted.
According to him, the conference is being held amidst burgeoning trends for the Ajman real estate.
[Source:-Trade Arabia]