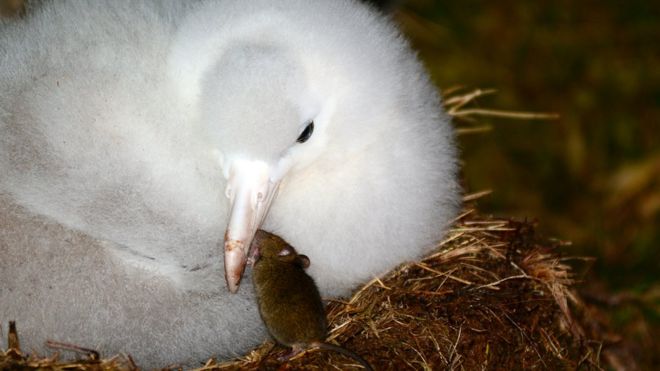 A remote colony of seabirds is at risk from an unlikely predator – an army of tiny house mice. But one man is making it his mission to drive out the marauding rodents, says Chris Carnegy.
Keith Springer doesn't really do birthdays. That's just as well, because when he turned 55 a few weeks ago he was on a forbidding lump of rock, south of theRoaring Forties. His handful of companions made him a cake, and that was that. I wonder what sort of presents he normally receives. What do you get a guy who's one of the most prolific killers on earth?
Springer carries an air of steely determination. Home is near Christchurch, New Zealand, but he's done his contract-killing in many places around the southern hemisphere. And now he's facing one of the biggest challenges of his life – the monster mice of Gough Island.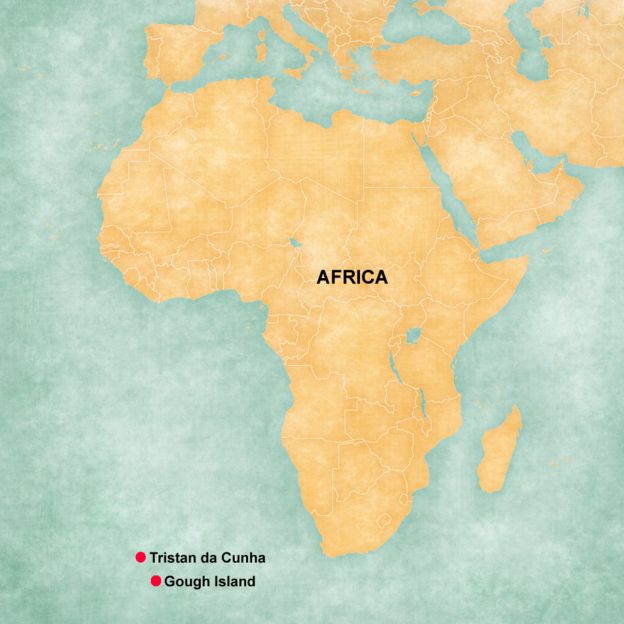 We met on a polar research ship called the Agulhas. Six days out of Cape Town it dropped me at the remote British island of Tristan da Cunha, where I do some volunteering for the local government. I saw Keith again on the return leg, by which time he'd sailed further south, and landed on Tristan's sister island.
You could fairly call Gough an outpost of an outpost.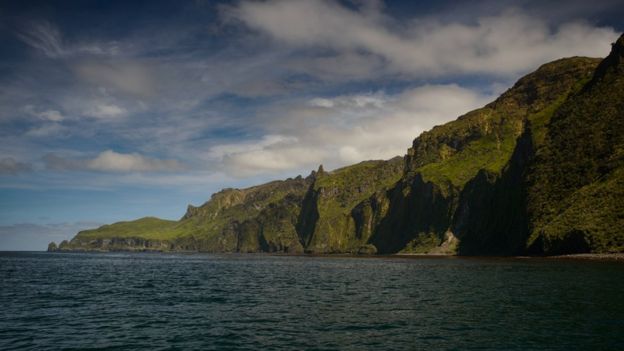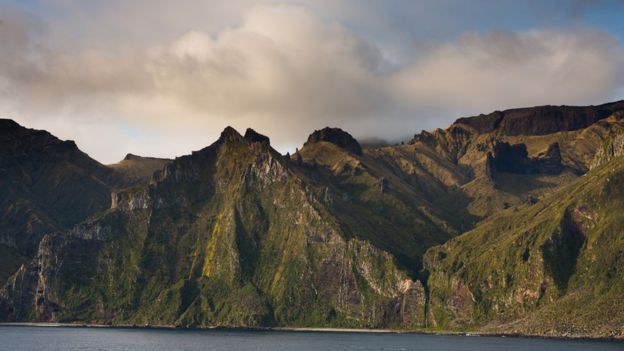 That ship carried an intoxicating mix of people. In one giant floating coincidence, I found an artist from Holland, an accountant from England, a priest from South Africa, a dentist from Scotland. On the parade went: helicopter pilot, seal-watcher, police officer, maintenance man, diplomat, ornithologist – all alongside islanders heading to or from their homes.
Oh, and there was the Frenchman whose machinery sniffs the Atlantic air for traces of rogue nuclear tests. He does birthdays all right; his party on board featured a cake in the shape of two plump buttocks.
And in among them all, Keith Springer – world expert in the slaughter of small furry creatures. His tally of victims – rats, rabbits, cats and mice – easily tops a million.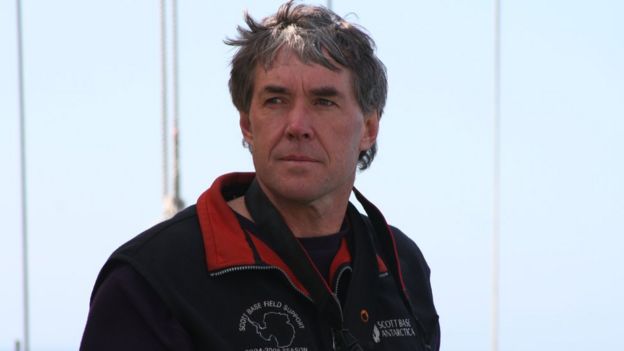 He's on a mission to undo the havoc wrought by man on some of Earth's most precious environments. It's about to reach a climax with the mice on Gough.
Islands are nature's test-tubes. Self-contained, their flora and fauna adapt rapidly and with beautiful precision to their exact circumstances.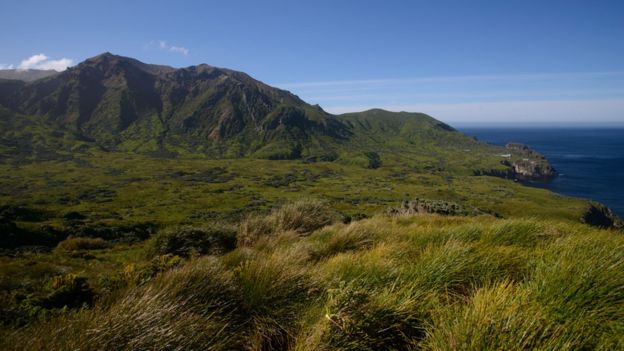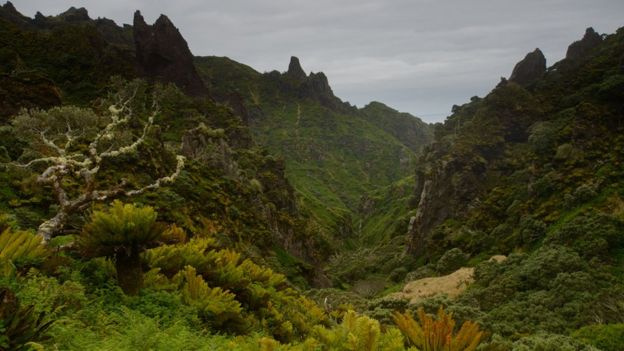 But when man blunders in, bringing invasive species as his fellow-travellers, carnage ensues.
So it is on Gough, home to the critically endangered Tristan albatross.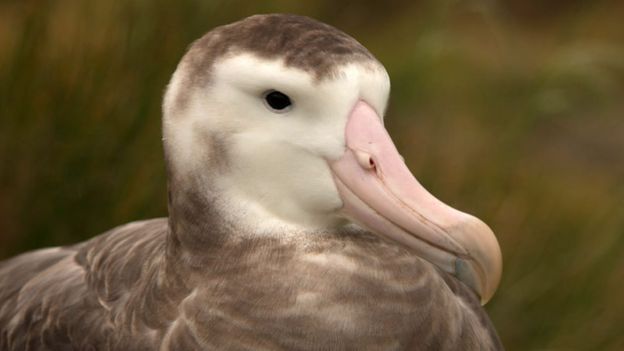 It's thought seal-hunting ships of the old days brought a handful of common house-mice to the island. They multiplied and now run rampant, with the eggs and chicks of millions of seabirds providing their all-you-can-eat buffet.
And when they raid the nests of the albatross, they get a free pass. Neither chick nor parent has evolved to recognise the threat: they can watch uncomprehendingly as the young are eaten alive.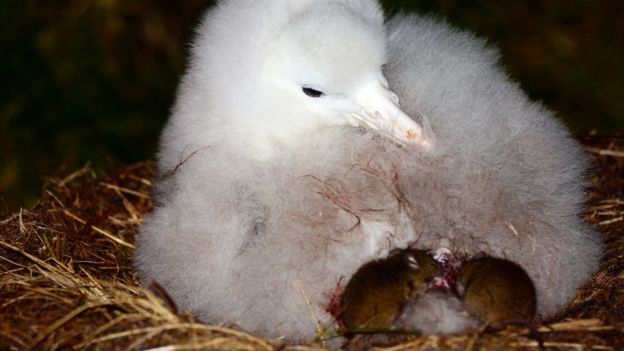 There's a video that shows a mother albatross desperately nudging the lifeless corpse of her baby. Eventually, she turns away with a feather in her beak, like someone with a lock of human hair as their final keepsake.
It's easy to feel emotional about the plight of the Gough seabirds: 600,000 are being destroyed each year, and the mouse-invaders have already evolved to twice their normal size.
---
Tristan albatross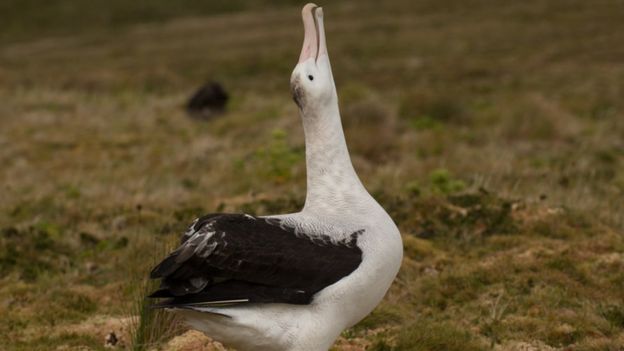 The third rarest albatross in the world
Has a wingspan of 350cm (138ins) and lives for 40-60 years
Nearly the entire population – some 1,500-2,400 pairs – breeds on Gough Island
Source: RSPB
---
The near-total obliteration of an entire species of albatross is a real possibility. But Keith Springer sees it all through unemotional eyes. He's got a job to do.
On Gough, he sized-up the accommodation blocks and the helicopter pad. He calculated locations for temporary buildings and poison-bait dumps. He worked out how much food, how much fuel, how many people and how many aircraft he'll need.
---
Find out more
From Our Own Correspondent has insight and analysis from BBC journalists, correspondents and writers from around the world
Listen on iPlayer, get the podcast or listen on the BBC World Service or on Radio 4 on Thursdays at 11:00 BST and Saturdays at 11:30 BST
---
Working for Britain's RSPB, he's putting the operational detail into an audacious plan to overfly the island, spraying poison pellets that are fine-tuned to kill the mice.
But they must do it in harsh mid-winter conditions, while caging and protecting birds and trying to reach mice in cliff crevices. This is extreme conservation work, and it won't come cheap.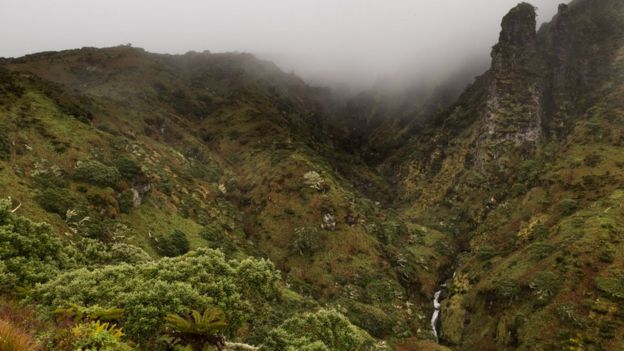 A campaign is underway to raise more than £7m ($8.5m). If it hits the target, the eradication should be complete in four years' time. If it doesn't, the mouse banquet rolls on unchecked.
Keith Springer has spent much of his life holed-up on remote islands, shivering in the cold and eating from ration stores. He's sacrificed normal family life to his mission, but he says he's gained something different – a life in places that he calls "elemental". Breathtaking places, where nature's beauty and nature's fury are laid bare.
If his plan works, five years from now there'll be a whole new generation of young albatrosses soaring over the vastness of the South Atlantic. They'll have survived to reach their first birthdays, untroubled by alien attackers. Now that could be quite some party.
[Source:-BBC]