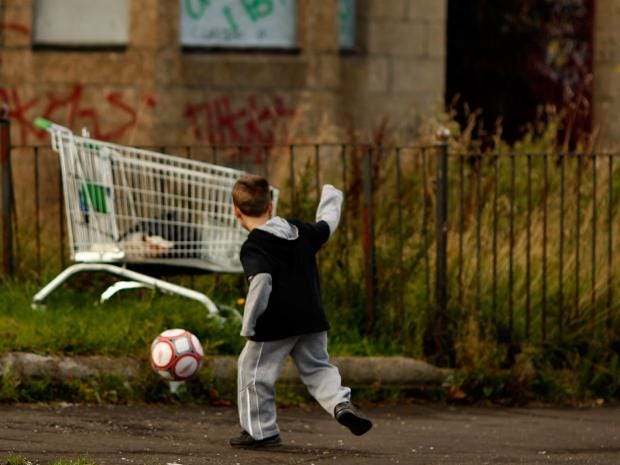 Children should be given free meals during the summer holidays to avoid them starving during the seven week break from school, teachers have declared.
Delegates at the Association of Teachers and Lecturers' conference in Liverpool warned poorer pupils could suffer a drop-off in learning as a result of not eating properly during the summer break.
A poll of more than 400 teachers revealed four out of 10 believed they had pupils in their school who relied on food banks to feed them.  Almost half (49 per cent) felt a lack of food during the long summer break adversely affected pupils' mental health.
The poll revealed that 15 per cent of teaching staff brought in their own food to feed pupils whose families were just above the poverty line and therefore not entitled to free school meals during term time.  A further 15 per cent regularly offered to buy food for the pupils.
Niamh Sweeney, from Cambridgeshire, told the conference: "The levels of poverty and hunger I see today reflect those from the early 20th century."
She said that some people had to go without food "on an almost daily basis", adding: "it is an utter horror that something needs to be done at all."
John Puckrin, from inner London, said figures showed a 21 per cent increase in demand for food banks during the summer holidays.
"For many the school holidays provide a chance to relax and enjoy new experiences, meeting new people, going to places  perhaps different cultures and languages – the chance to grow their cultural capital or improve their sporting skills," he added.  "But for the poorest it is often a closed isolating experience and a lack of any positive stimulation."
Dr Mary Bousted, general secretary of ATL, added: "The effect of hunger on pupils' learning is evident and it is shocking that in the 21st century so many pupils still come to school hungry with no means to buy lunch.
"With many families having to rely on charities such as food bank hand-outs, we risk returning to a Victorian era rife with inequality."
She said it was "encouraging" that the Government had earmarked £10m to help schools establish breakfast clubs for pupils from September but added:  "This is just a drop in the ocean for the thousands of pupils who miss out on breakfast and aren't entitled to free school meals because they are from a low income working family."
[source :-independent]