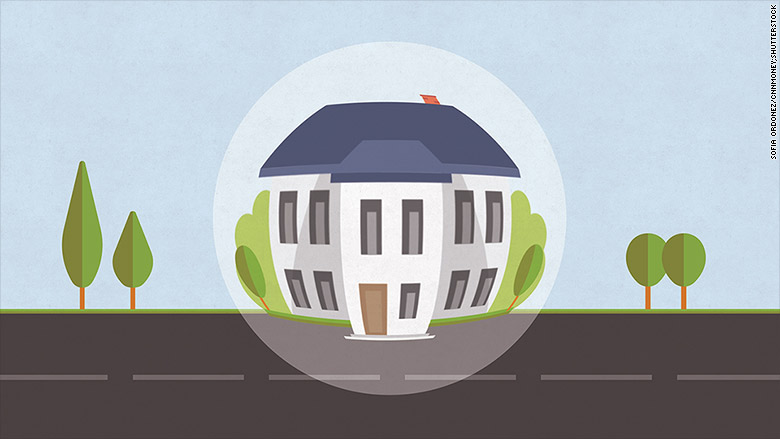 Vancouver's high-end housing market is on fire.
Luxury property prices in the Canadian city soared 25% last year, more than in any other major city in the world, according to a new research by Knight Frank.
In comparison, prime property prices rose 2.4% in New York, 15% in Sydney, 1% in London and 10% in Amsterdam.
It's not just the luxury homes that are becoming more expensive.
Overall home prices jumped 20% in 2015. The average price for a single detached home in Vancouver exceeded $1.2 million CDN ($900,000) last year, making the city unaffordable for many local residents.
The Royal Bank of Canada has warned that the city's housing market is showing "increasing signs of over-heating."
Related: 10 most expensive cities to live and work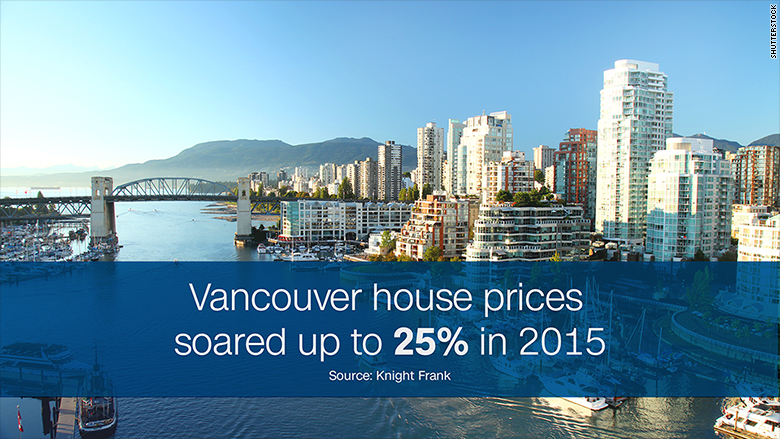 Home sales reached an all-time record last year, and were up 28% compared to 2014. The market boom is fueled by foreign investors, many of them Chinese.
Foreigners were long drawn by Canada's attractive investor visas. The program allowed rich international investors to apply for permanent residency in Canada if they had a minimum net worth of $1.6 million CND ($1.5 million) and invested $800,000 CND in the form of a multi-year, interest-free loan to the government.
Canada scrapped the program in 2014, but rich buyers keep coming.
The city is now home to 25,300 millionaires, 720 multi-millionaires and 262 "ultra high net worth individuals" whose wealth exceeds $30 million. Their numbers jumped 68% in the last 10 years.
Related: Canada kills investor visa popular with Chinese
The spiking prices are making local residents angry. Several rallies protesting runaway housing prices were held in recent months. Many Vancouver residents also took to Twitter, complaining about the situation using the hashtag #donthave1million.
[SOURCE :-money.cnn]