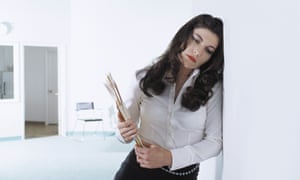 Twice a week we publish problems that will feature in a forthcoming Dear Jeremyadvice column in the Saturday Guardian so that readers can offer their own advice and suggestions. We then print the best of your comments alongside Jeremy's own insights. Here is the latest dilemma – what are your thoughts?
I started work in a department about a year ago where I was told that, if I demonstrated a commitment to the job, I could progress.
I worked hard, contributed to team meetings and up-skilled at every opportunity but got no feedback from my line manager or the other member of the team.
My line manager said that she had "an informal style of management" and only gave feedback if you did "something wrong". But she wouldn't give me any indication of what sort of training I should do to progress in the department. Then I found myself excluded from team meetings and upcoming projects without any reason being given. In fact, no word at all.
Then, to my utter amazement, my manager printed out a job advert for another organisation and gave it to me during a monthly one-to-one. She said I should look on the website and think about the other job, adding: "What kind of manager would I be if I did not tell you about other jobs out there."
Before you say it, yes, I can take a hint! I asked point blank if she had a problem with my work but to my astonishment she said no. To make matters worse, the other job is in a totally different field and does not reflect the work I have been doing.
I reported the incident to HR (her line manager) and they have said that they see nothing wrong with what happened.
The stress of the situation is getting to me (I am still being excluded from everything and am only being given menial tasks.)
Yes, I could just move on. But I just wish someone would give me a straight answer because all my confidence in applying for another job in the same field has been shattered. If there's something wrong with me or my work I need to know.