In this fast paced world, where everyone has a laptop or computer, losing data is not an uncommon thing. At times, this loss can prove to be huge for some individuals. In these cases, data recovery software  comes into play. A file recovery or data recovery software is able to recover lost files from different situations such as corrupted files, OS crash, hard disk crash, virus attacks etc.
EaseUS Data Recovery Software
EaseUS data recovery software is one of the most popular recover software that has garnered several positive reviews from users across the world. A number of software reviewers greatly acclaim the software for its interface and effective methods. It also offers compatibility with several other secondary storage devices such as external hard disks, mobile phones, MP3, SD cards etc. It makes use of an interactive interface for the recovery process and easy guiding. Furthermore, the software is available for free from the official website. There are three other packages that can be purchased by the user for additional features, lifetime upgrade, technical support etc.
Features
The software is able to offer various benefits to make the searches fast and reliable. The software offers you the option to choose a file that you want to search for. This cuts down time by filtering the result before the search procedures begins as the software only targets the selected file type. Rather than searching all of the disk, it only targets a specific location, which it asks from the user. This further narrows down the search material, and combined together, it allows for a n overall efficient experience.
A great aspect of this software is that it offers a preview function. The preview functions allow for the user to preview file contents, before the file is even restored. It is great for users who are not sure about the file name, and wish to restore content based on what's inside. During the preview screen, people can also choose whether to restore only one file or multiple files. Any lost partitions can also be seen during this screen and recovered accordingly.
Searching options
The software recovers your files using two different search modes. These are as follows:
The quick scan mode is the initial scan mode that begins when you start the search. This search mode is fast and effective. It restores any files that have been deleted recently or been emptied from the recycle bin lately.
The deep scan mode performs a more detailed overall scanning of the location. It takes more time than quick search to find files, and can be used if the desired files did not come up in the results of quick scan. It scans the memory for any lost files that may have been lost for a long time, and returns those files.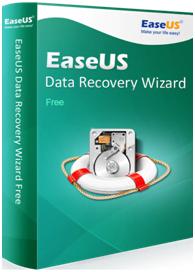 By making use of EaseUS recovery software, anyone can easily recover their files in a small amount of time and that too cost-free! It is one of the friendliest software available that boasts of a great interface.