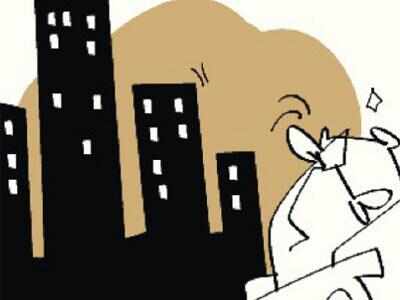 JAIPUR: The Rajasthan government on Friday appointed additional chief secretary (ACS) of urban development and housing (UDH) department as the regulatory authority for real estate sector.
The decision was taken as the central law empowers the state government to designate any officer as regulatory authority till a full-fledged regulatory authority is established for grievance redressal in respect of projects registered with such authorities.
"The appointment of the regulator will bring relief to homebuyers who have been cheated or misguided by developers. The victims can approach the housing regulatory authority with their grievances. The ACS will hold the charge of housing regulatory authority until the body is constituted," said a senior UDH official.
The (UDH) department had already framed rules for implementing provisions of Centre's Real Estate (Regulation and Development) Act 2016 in the state. According to the UDH sources, the draft will be sent to the finance department for examination. "After seeking suggestions and objections from the public on the rules, the draft was forwarded to the law department. Once the draft receives nod from the law and finance departments, we would issue the notification regarding implementation of rules," added the UDH official.
Once the draft is implemented, it would be mandatory for all commercial and residential real estate projects to register with the regulator. Also, appellate tribunals will be set up to adjudicate disputes.
"Punishment up to three years or fine of 10% of the estimated cost of the project can be imposed by the regulatory authorities for non-registration of projects," said the official.
The existing practice of selling flats on the basis of ambiguous super built-up area will come to an end as the new law makes it illegal. Developers will have to define the carpet area. Moreover, it would be mandatory to make the details of the projects online. "Any violation like increase in the size of apartments, change in layout and construction of additional towers in a project without taking consent from 70% of the allottees can lead to cancellation of registration," the official added.
Similarly, it would be mandatory for the developers to seek no objection certificates (NoCs) from departments which deal with water and sewerage. Procuring environment clearance and NoC from the Airports Authority of India (AAI) will be mandatory. "As per the draft of the rules, the developers have to seek NoC from six different departments," said the official.
[Source:-ET Realty]