SAMSUNG has revealed plans to unveil its forthcoming Galaxy Note device at an event in New York on August 2.
Rumours have been circulating in recent months about the design of the much anticipated handset, which offers customers a bigger screen and a stylus to interact with the device.
An image proliferated by the Korean company on Wednesday confirmed it will unveil the new phone during an unboxing event in a few weeks' time, alluding to the fact that the company will likely skip the Note 6 moniker to bring it in line with its current smartphone range.
The minimalist announcement also featured a circle of styli arranged to look like an iris, which seems to confirm a number of leaks and reports that the phone will feature an iris scanner. If so, users can expect to be able to unlock their device just by looking at it.
Samsung's larger handset is expected to have a dual curved glass display, much like the existing Galaxy S7 Edge.
Earlier in the month, prominent Samsung leaker Evan Blass posted leaked images online of what the phone will supposedly look like.
The images show the expected curved edges and what appears to be an iris scanner.
The phone is also expected to have 6GB of RAM and 64GB of internal storage and a larger 4000 mAh battery.
The announcement was short on details but technophiles won't have long to wait to check out Samsung's latest addition to the smartphone market.
The unboxing event will be live streamed on Samsung.com.
View image on Twitter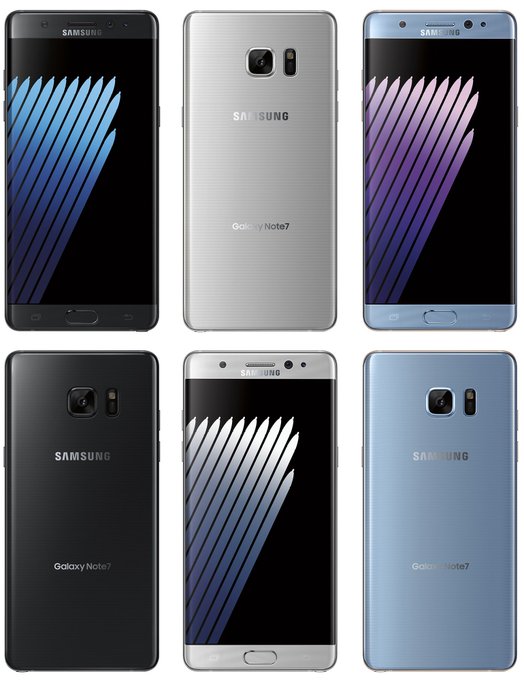 [source :-news]