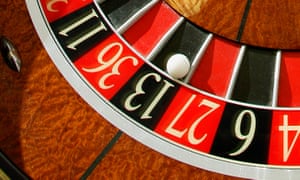 Competition for jobs is fierce, but if you've been asked to interview, you've already beaten the odds. On average jobs attract around 250 applicants and onlyfour to six of these are offered an interview. So if you've been invited to the office, you're not far from success.
But how can you make sure you get the job? The secret is preparation, says Andrew Fennell, founder of Standout CV. "Review the job specification and identify any requirements where your skills don't match up. Once you understand your shortcomings, you can plan how to answer any difficult questions around them."
It's also important to focus on building a rapport with your potential future boss, rather than trying to impress them. "We often get the idea that confidence is about holding court, whereas it's more to do with putting people at ease. It helps to focus on connecting with people rather than focusing on performance," says business psychologist Dr Gary Wood.
So, if you've got an upcoming interview and want advice on how to get the job – from preparation tips to answering tricky questions – join us on Wednesday 13 July from 1pm-2.30pm BST for a live chat with the experts. We'll be discussing:
Preparation advice for job interviews.
Tips for improving your performance.
Common mistakes and pitfalls.
How to answer frequently asked questions.
The Q&A will take place in the comments section below this article. Taking part is easier than ever: to comment create a free Guardian account or log in using your Twitter or Facebook profiles. Alternatively, tweet us @GuardianCareers or email your questions to [email protected], who will post them for you.
Panel
Dr Gary Wood is a chartered psychologist, life coach and author of Unlock Your Confidence. He works with clients to achieve work-life balance, career development and confidence at work.
Margaret Buj is an interview coach who specialises in helping professionals build confidence, get hired and promoted. She also has 10 years of recruitment experience and is the author of Land That Job!.
Sarah Archer is a qualified career coach, and co-founder of CareerTree. She specialises in helping people change career to find work they love, and regularly advises clients on effective interview strategies.
Victoria McLean, CV writer and interview coach, is the founder of CityCV.co.uk. She is a former recruitment manager at Goldman Sachs and Merrill Lynch, and is a multiple prize winner in the global CV writing industry awards.
Claire Jenkins is a job interview expert and founder of 121 Interview Coaching. She works with individuals to improve their interview technique. Claire is also a senior visiting careers lecturer at the University of Wolverhampton and Worcester University.
Katherine Burik is founder of The Interview Doctor, a consultancy that helps people and businesses prepare for interviews. Katherine is also a bestselling author of Tell Me About Yourself: Secrets to Strategic Job Interviews, part of The Job Search Manifesto.
Lisa LaRue is a career and interview coach at CareerWorx with more than 18 years' experience helping people plan and manage their careers. She coaches people on how to prepare for interviews and strategies for answering the toughest interview questions.
Jon Gregory is a job search, application and interview specialist. He's the author of Winning That Job, editor of win-that-job.com and has spent many years providing career development advice to students, graduates, work-returners, career-changers and promotion seekers at all levels.

[source :-theguardian]