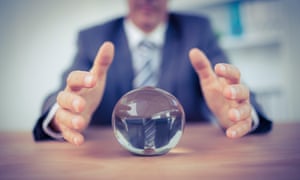 It can be tough changing jobs and not knowing whether your new role will be a dream or a nightmare. "The grass is always greener" is a cliche for a reason. And of course you can't predict exactly how the leap will work out. Job descriptions don't often give away a company's ethos or culture, and when applying for a position we usually focus on presenting ourselves at our best, rather than putting our potential employer under the microscope. However, it is crucial to look at the company as a whole to establish whether it is the right place for you.
Diversity
Put simply – does the organisation really believe in diversity, or is it just happy to throw about the buzzword? Just 3% of creative directors are female, so most companies still have a long way to go. Whether you are a man or a woman, working for a company that champions equality and diversity should be a top priority. A recent report showed Britain has one of the worst records on gender equality at work, with women earning on average 7% less than men.
So how do you find out the real picture? Take a look at the company's board and non-executives. Also look at what the company is doing to actively promote diversity in the workplace. Organisations such as LGBT rights charity Stonewall and workplace equality groups Token Man and Handbags in the Boardroom, not only host regular talks and conferences but also train individuals to apply what they have learned in their own workplaces, encouraging a culture of equality.
Career flexibility
Are you looking for a job, or a career? If it's the latter, then you need to make sure the company has room for you to grow. At the interview, ask questions on progression, tell them that you want to develop within the role and explore the possibilities. This not only lets you know if this company holds a fruitful future for you, but will show your drive to progress to the interviewer.
You might take one position in the company and want to move department in a few years to grow your skillset. Does the job allow for this? Having the option to grow and develop in different areas of the business is a fantastic way for people to gain a broad experience.
Work culture
We've all seen the slides and sleep pods at Google HQ and thought: "Wow, fun." The appeal of sliding down a fireman's pole to get to your afternoon meeting may sound great, but office culture needs to move beyond these gimmicks.
Building the right kind of culture is vital. It has the power to make or break a company, through its influence on everything from the way people act and communicate to the experiences of clients and customers.
We spend most of our waking hours at work, so a culture you feel proud of, and can contribute to, will make those hours more enjoyable. Company culture needs to reinforce the idea that an employee's work is appreciated, and encourage trust.
A good start is building a culture that prioritises employee wellbeing. Look at whether your potential employer has this in place. Also look into whether they promote things like leisure activities, and how they support employee-led initiatives such as lunchtime run clubs and community engagement programmes.
Opportunity
Your potential job should provide opportunities to better yourself, as the more qualified and experienced you are, the more you can bring to the role. Training and development is a key part of any career, so do your homework on how seriously this is taken by your potential employer. If it's a global company, does it offer language classes so you can communicate between countries more freely? Or perhaps an exchange programme with overseas offices.
A great place to work will also give you license to grow as an individual within the company and be a positive change to the way the business works.
Leadership
Real leadership is not about a single behaviour, it's about managing and conducting yourself authentically. It's obvious when people are running things dishonestly and easy to spot when your employer is giving you management-speak.
Great companies advocate honesty and openness from top to bottom. Chief executives are busy people, but that doesn't mean they should be guarded or unapproachable. When looking for the right place to work, ask yourself: "Do I respect the people in charge and do I think they are the right people to be working for?"
There is no one aspect of a company that makes it a great place to work – and what each person values from a workplace is different. However, these five points are the foundation for any company that will respect, nurture and care for its employees.
Toby Southgate, worldwide CEO at Brand Union, is working with the Token Man initiative to give men a better understanding of the challenges women face in the workplace.

[source :-theguardian]