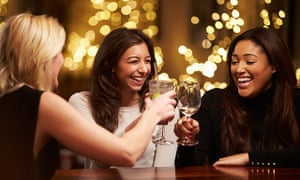 Effective networking doesn't have to mean awkward small talk at boring business breakfasts.
The dictionary defines networking as "exchanging information and forming professional connections through informal social meetings" but to many of us it means stultifying events in a room full of reluctant networkers – leaving with a handful of business cards that you never look at again.
But what if we're doing it wrong? What if the secret of successful networking is to stop thinking of it as organised happenings to drag yourself to, and instead recognise networking as an attitude we can apply to a variety of relationships? Galvanising existing networks can have a far reaching impact on your business.
Networking was critical for sisters Gracie and Sophie Tyrrell who co-founded health and wellness brand Squirrel Sisters without any industry experienceThey eschewed the conventional approach to networking to seek guidance from a wider, less formal pool.
"We relied on networking as a way to get guidance from people with relevant experience but we were really picky about events because so many are a waste of time," says Gracie.
"Instead, our networking efforts happened very naturally; we didn't have particular targets. We just tried to connect with people we felt we could learn from, and that included our own friends, family and acquaintances. Engaging with all those people – from relatives to people trying our products at tasting sessions – helped us learn because it continually challenged or reaffirmed what we were doing."
Emma Sexton is co-founder of Flock, a global network for entrepreneurs with over 300 members, which holds monthly meet-ups and international trade trips. Sexton believes networking is a vital tool for business in every industry but says its negative associations stem from the way we approach it.
"I always thought I wasn't a networker because I hated the traditional way of doing it which is based on 'take' – people would stop talking to me mid-conversation if they felt there were no opportunities to do business or make money," Sexton says. "But that's a short-sighted mentality – everyone I speak to is valuable and you never know who else people know, or what journey they are on. Networking with that mindset has given me a powerful black book of people for whom I have created opportunities, and who have done the same for me."
But much as having thousands of friends on Facebook does not a fulfilling social life make, amassing a huge network is no guarantee that those connections will bring value to your business. So how do you maximise existing relationships and galvanise them in a way that does?
Sophie Tyrrell advocates prioritising carefully. "We made connections based on recommendations or approached people we admired and thought we could learn from, rather than spreading ourselves thinly with everyone we came across," she says.
Make contact with people you aspire to be like. "Work out what you want and need to learn, and see if there is anything you can give back so it's beneficial for both parties. Don't approach direct competitors, though, as it puts them in an awkward position."
Friends and relatives can offer great advice, but don't overdo it. While everyone you know may be a potential source of good things for your business, exploiting that indiscriminately is inadvisable. Beatrice Freeman, marketing director for award-winning email encryption software mkryptor, who says networking can be the most cost-effective way to build a small business, cautions: "Friends and family love you for who you are, not for how you can make your business grow. Keep it that way, and you won't have to get a new family by the time a billionaire buyer makes you an irresistible offer for your business."
Selectively offering your work for free can also be an effective way to galvanise and grow your network, according to Tim Kitchen of digital marketing companyExposure Ninja and author of How to Get to the Top of Google.
When entrepreneur Sarah Willingham joined the panel on BBC Two programme Dragons' Den, Kitchen offered to build her a free website with life-long hosting and tech support. She accepted, and Kitchen says the resulting relationship boosted his business.
Kitchen says: "It's irrational, perhaps, but celebrity lends so much credibility and has a completely disproportionate pull for other businesses and consumers, so giving something away in order to build a strategic relationship with an individual whose networks can add value to your own can completely transform a small business."
Sexton agrees: "When you actively seek ways to help and give to your contacts, the traditional business mindset changes. At first people are suspicious and assume you expect something back, but people's walls slowly come down."
If there's a golden rule for networking it's don't sell, and that's never more pertinent than when trying to maximise existing relationships. "Networking isn't selling, and people will hate you if that's how you approach it," says Freeman. "It's about telling people what you do, asking others what they do, and finding out how you can help. Always remember that networking is about planting seeds. But before you harvest, you must cultivate."
[SOURCE :-theguardian]