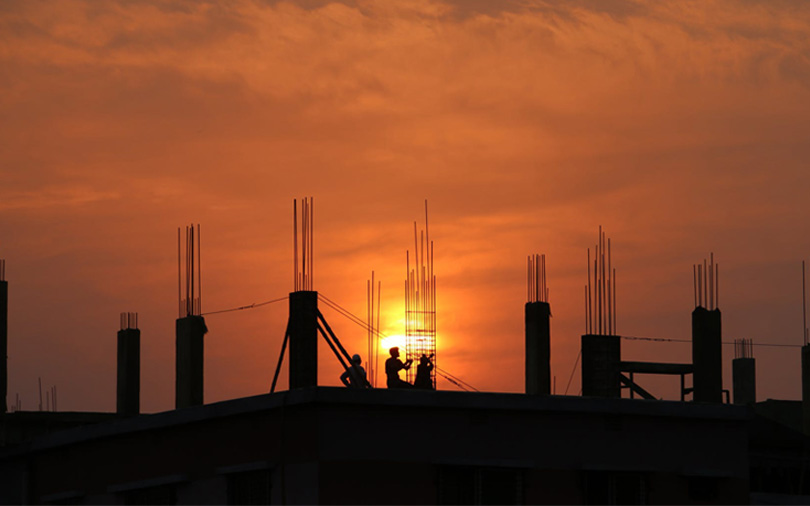 Indiabulls Real Estate Ltd will sell a London property to the group's billionaire founder Sameer Gehlaut, as it looks to pare debt.
The real estate arm of Indiabulls Group said in a stock-exchange filing it will sell Century Ltd, which houses Hanover Square Property in London, for £200 million ($259 million, or Rs 1,809 crore), to its promoter.
Indiabulls said it had bought the property in 2014 for £161.5 million.
The company will use the funds to reduce its debt to about Rs 3,000 crore from Rs 4,590 crore at the end of March. Indiabulls also said it will now focus only on Mumbai and Delhi-NCR markets.
Shares of Indiabulls Real Estate jumped on the announcement. Shares of the company jumped as much as 13.4% on the BSE on Wednesday, before paring the gains to end 10.2% higher at Rs 116.35 apiece. The benchmark Sensex gained 1.3%.
The decision to sell the property comes in the wake of a sluggish property market in London and Britain's exit from the European Union. "In light of continuing Brexit-related issues and uncertainty around it, the London property market remains sluggish," Indiabulls said, referring to the UK's 2016 decision to exit the EU.
Indiabulls and a few other Indian developers such as Lodha Developers and Sobha Ltd had entered the London real estate market between 2013 and 2015. While Lodha launched one project, Indiabulls did not move ahead on its plan to build a luxury project on the site. However, their plans ran into rough weather after Brexit.
Meanwhile, the company reported net sales of Rs 5,222 crore for the financial year 2018-19 and a net profit of Rs 504 crore. It delivered 9.7 million square feet of space during the financial year and collected proceeds of Rs 2,607 crore.
Indiabulls has a completed and under-construction residential portfolio of over 40 million sq ft and completely owned commercial portfolio of 2.4 million sq ft.
Last year, it struck a joint venture with Blackstone, one of the biggest owners of commercial real estate in the country, for a rental platform. The platform owns and operates around 7 million sq ft of commercial and residential properties which are at different stages of development cycle.
["source=vccircle"]