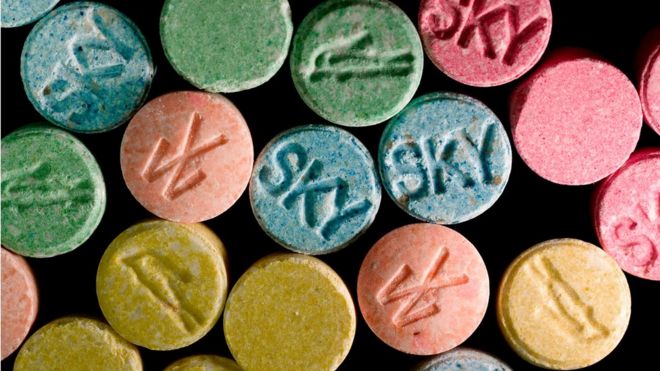 Police in the Netherlands say they have seized a haul of raw drugs material that would have been enough to make a billion ecstasy pills.
The products were stored inside a truck trailer parked near Rilland, a village close to the Belgian border.
They included 100 bottles of hydrogen gas, 15,000kg of caustic soda and 3,000 litres of other chemicals.
Police did not give an estimate of the street value of the drug or say if anyone was arrested.
They said they are investigating who was behind the drugs haul.
The Netherlands is known as one of the world's major manufacturing centres for ecstasy.
Correction 10 February 2017: This report has been amended to correct the number of bottles found, wrongly given as 100,000.
[Source:-BBC]