---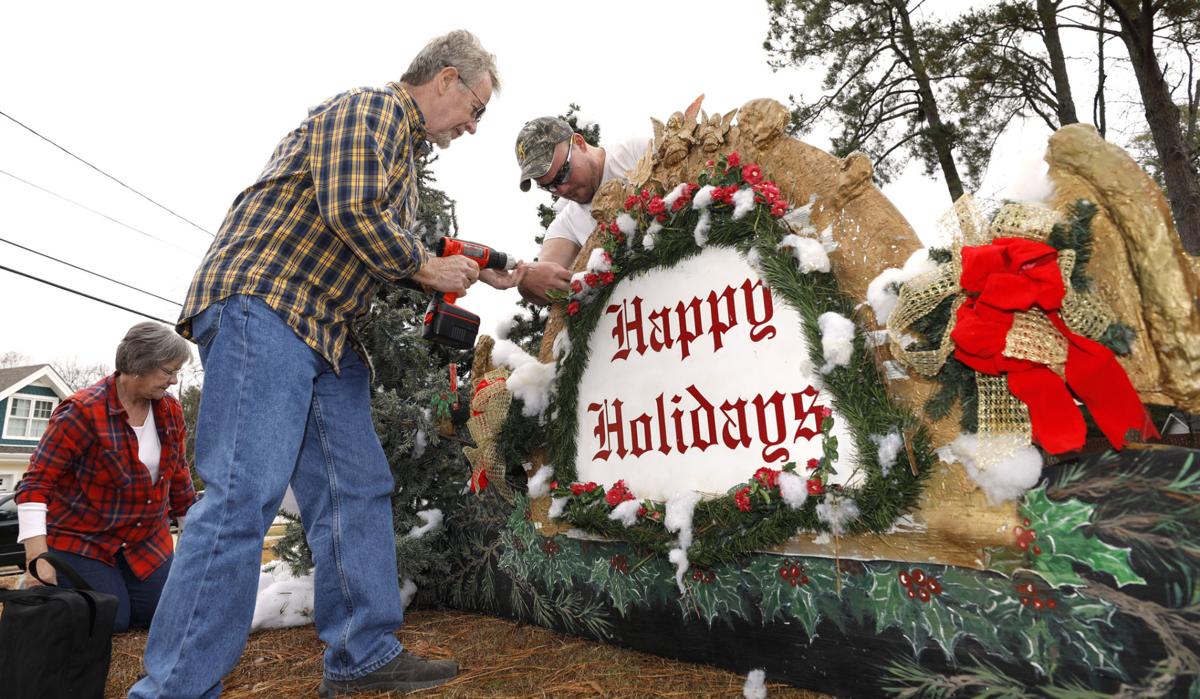 Santa Claus and all of the magic of Christmas are surely coming to town, as the 23rd Opelika Victorian Front Porch Tour begins Wednesday.
"It's a Christmas tradition," said director Roger Bell. "It gets you in the Christmas spirit early. We have exciting displays every year. We've had people come for generations."
The tour includes 60 homes decorated with life-sized Santas, angels, elves and other Christmas characters on North 8th and 9th Street. The tour has been around since 1993.
Participants have the option of walking or driving to view some of the sculptures and holiday-themed homes on the tour.
"It's a special time, and it's like stepping back in 1899," Bell said. "The homes and the architecture are beautiful. These [figures] are all original creations of art."
Buzz about the tour has already been spreading, said Rose Ann Denson, neighborhood liaison. She believes people will be excited about the tour.
"It's different because it gets you away from the hustle and bustle of Christmas," she said. "You can admire the architecture of the homes, and the artistry of the figures."
The driving tour runs today through Sunday from 5-10 p.m. On Saturday the streets will be closed for visitors to walk through the neighborhoods.
The walking tour will be Saturday from 6-9:30 p.m and will begin on North 8th Street and 2nd Avenue. Entertainment from Trinity Singers, the Opelika High School Choral Department, AUMC Jingle Bells and more will be present. All tours are free.
The Opelika Historic Preservation Society, Opelika Main Street, North Opelika Historic Neighborhood Association, Auburn and Opelika Tourism Bureau, City of Opelika, Pi Kappa Alpha – Upsilon Chapter- Auburn University, Two Men and a Truck-Auburn/Opelika, Opelika Chamber of Commerce, the Potpourri by Diann Cullinan, The Rotary Club of Opelika, Kiwanis Club of Opelika, Re:Gen Inc. Contractor Services, Dozier Smith T and  Princessious – Auburn all sponsored the event.
"It's gotten bigger and better each year," said Bell. "It's a great event for all members of the family."
[Source:-Opelika Auburn News]