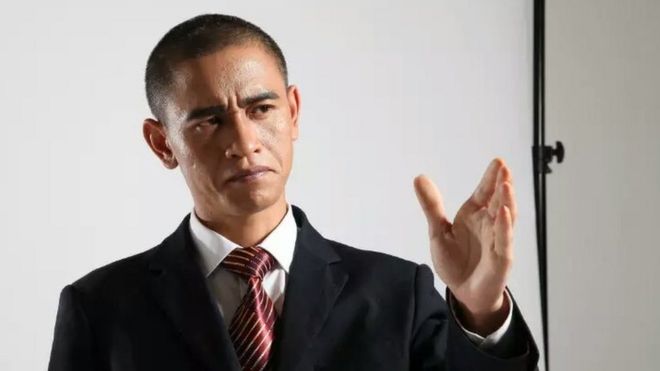 US President Barack Obama will be leaving the White House in January, but does that mean that China's Obama will be out of a job too?
Xiao Jiguo, a 30-year-old Chinese actor, rose to fame for his uncanny resemblance to the outgoing president.
Such is Mr Xiao's fame in his homeland, that the direction and popularity of US foreign policy had direct impact on his own burgeoning career.
"People in media, television programmes and movies were worried that inviting me could become political."