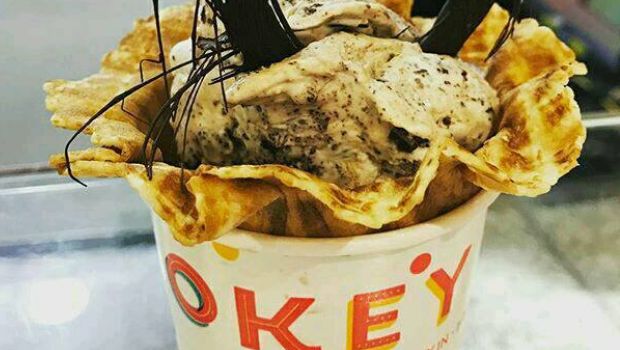 You may not have had a great day, but you can always add a silver lining to it by rewarding yourself with a nice scoop of ice-cream. These instant mood-lifters somehow set everything right. We have been comfortably tucking into our usual favourites like chocolate, strawberry and butterscotch, but everything is about to change. Here are 10 interesting ice-cream flavours you can find across Delhi-NCRto soothe your sweet cravings.
1. Green Apple Mint Tea Popsicle: Popsicles can transport you back to your childhood and have now been transformed with an explosion of flavours.  Beat the heat with the freshness of mint and the sweet goodness of green apple.
Where to Find: Frugur Pop, Sector 29, Gurgaon Gurgaon
Other exciting flavours to explore: Pomegrenate Raspberry, Kiwi and lemonade, Mango cheesecake popsicles
2. Sitaphal Ice-Cream: Make way for the newest fruity delight in town. The creamy ice-cream made with fresh custard apple pulpshould be the latest indulgence on your list now, if it isn't already.
3. Salted Caramel Nitrogen Ice-Cream: Azote, a stellar ice-cream parlour has become quite popular for its nitrogen ice-creams. The red mixing machines blend your ice cream together and the way these ice-creams are prepared is a visual treat. The sweet caramel nitrogen ice-cream is a must have.
Where to find: Azote, C-11, Ground Floor, Community Centre, SDA, New Delhi
Other Exciting flavours to explore: Caramel brownie sundae, Red velvet brownie sundae
4. Gulab E lychee: Rose flavoured ice-cream topped with sweet and juicy lychees, this unique combination offers the best of the season and is nothing like what you've had before.
Where to find: Cherry Comet,Cyber Hub, DLF Cyber City, Gurugram
Other exciting flavours to try: Gur chikki, pirate punch, coffee toffee
5. Banarasi Punch: Love the classic Banarasi paan? You have to try this unusual ice-cream with your favourite flavours. The flavours of the paan are blended with vanilla ice cream which is topped with supari. Enjoy, Banarasi style!
 Where to find: Cherry Comet , Cyber hub, DLF Cyber City, Gurugram
Other exciting flavours to try:Strawberry cheesecake, kit kat cool, Raspberry chocolate

6. Raj Bhog Ice cream: Yes, you heard us. The spongy dessert that graces most of our desi Indian dinners has been transformed into a delicious ice-cream. Don't believe us? Try it at Havmor Ice-Cream in Hauz Khas.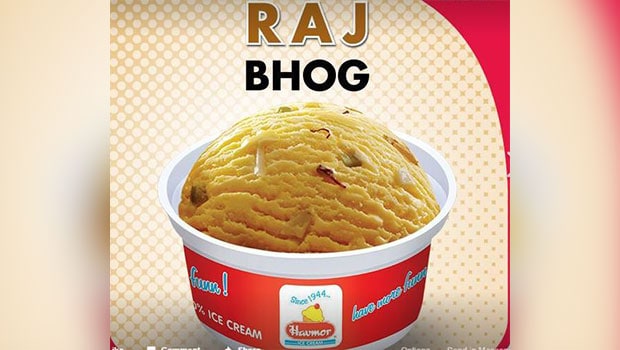 7. Coconut and Swiss Chocolate: Goodness of coconut combined with the richness of Swiss chocolate. Delicate and smooth, this one is heavenly.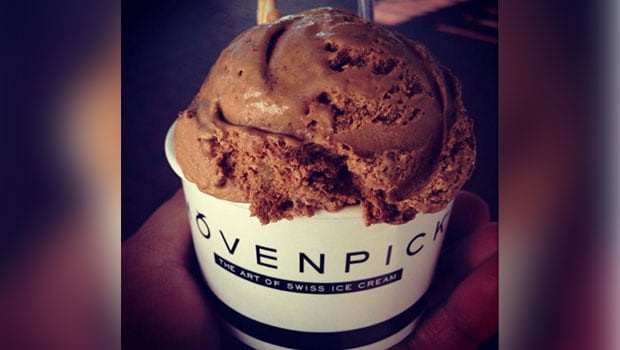 8. Mango and Passion fruit sorbet Ice cream roll: Indulge in this fruity and creamy delight at Ice Paan Creamery. As you watch eagerly, all the ingredients are laid out on an iced grill and topped with fresh fruits and toppings of your choice and made into a roll to be served.
Where to find: Ice Paan corner, Pacific Mall, Subhash Nagar, New Delhi
Other exciting flavours to try: Benarsi Paan, Oreo overload, Kiwi lemon sorbet
9. Chatpata Imli Kulfi:  Imli fans rejoice, for Kings Kulfi has infused your favourite sweet and sour flavour into its special kulfi. Can't wait to try it? Neither can we!
Where to find: Kings Kulfi, Cyber Hub, DLF Cyber City, Gurgaon
Other exciting flavours to try:Jamun Kulfi, Pista malai kulfi
10. Fichi and Meile: The tropical flavour of figs and the sweetness of honey, will leave you craving for more.
Where to find: Gelato Roma, Hauz Khas Village
Other exciting flavours to try: lemon, pineapple, baileys ice cream
["source-food.ndtv"]