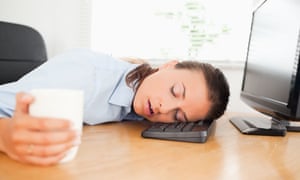 Does your mind wander easily at work? Do you find yourself losing half an hour to social media every time you check your phone? Is it hard to concentrate when there's office chitchat going on behind you or you're included a lengthy email chain that doesn't seem to be ending and has gone off the point? With so many distractions – 78% of people cited replying to email as one of their biggest time wasters – it's no surprise our productivity seems to falling despite the longer hours we now work.
Increasing productivity isn't only a good move for your company's bottom line. Efficient workers tend to be happier, and being productive is especially important for self-employed staff as the quicker they work, the more they often earn.
So, if you want to give your output a boost and become more productive at work, join us on Wednesday 6 April from 1–3pm GMT for a live chat with the experts. We'll be discussing:
Tips on improving your productivity
How to spend your time wisely
Advice on achieving a good work-life fit
The Q&A will take place in the comments section below this article. Taking part is easier than ever: to comment create a free Guardian account, or log in using your Twitter or Facebook profiles. Alternatively, you can tweet us @GuardianCareersor email your questions to [email protected], who can post them for you.
Looking for a job? Browse Guardian Jobs or sign up to Guardian Careers for the latest job vacancies and career advice
[SOURCE :-theguardian]