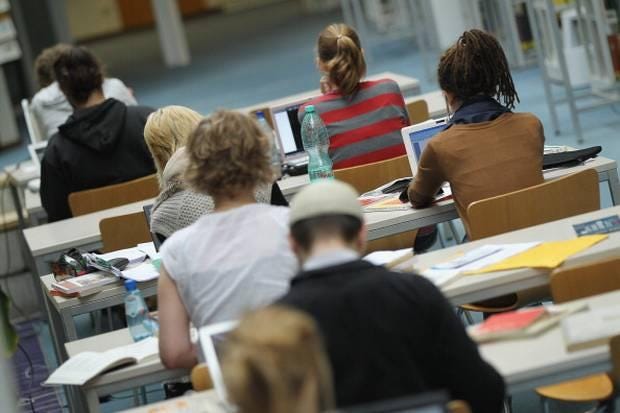 The Government is on course to miss its own "ambitious" targets for widening participation in higher education (HE) by 2020, according to a recent report.
Independent think tank the Social Market Foundation's (SMF) findings in Widening Participation has also highlighted "significant differences" between institutions' intake of pupils from disadvantaged backgrounds.
The Government has been aiming to double the proportion of pupils from disadvantaged backgrounds going into HE, and also to increase the numbers of students from BME backgrounds by 20 per cent.
Despite there being some progress made, the report found that, if current trends continue, more would need to be done to meet the 2020 target.
Key findings have shown that, overall, almost 30 per cent more young full-time students from disadvantaged backgrounds entered HE in 2014/15 compared to 2009/10, an increase of nearly ten per cent.
The top 10 universities in the UK
However, the SMF described how this supposed improvement "hides large differences" between institutions; nine decreased their numbers of disadvantaged students – accounting for a total decrease of 115 – while a further 12 saw no change. Also, 24 achieved an increase, but of 25 students or fewer.
Author of the research and director of the SMF, Emran Mian,described how continuing the present trend in widening participation will "not be sufficient" to meet the ambition to double the proportion of pupils from disadvantaged backgrounds going into higher education. He said: "By 2020, the participation rate would fall five percentage points short of what the ambition requires.
"Improving the performance of those institutions which have made little progress may require institutions themselves to get much more involved in raising prior attainment, for instance, by providing tuition or summer schools. Outreach alone may be insufficient."
The Open University's vice-chancellor, Peter Horrocks, echoed Mr Mian's comments and said current efforts fail to take into account the vital role part-time and lifelong study has to play in driving social mobility.
He continued: "If ministers are serious about encouraging these groups of our society into studying at a higher level, they cannot afford to focus their efforts solely on 18-year-olds, as has previously been the case.
"More than a third of such students entering the English university system last year were mature. These individuals make a huge contribution to our society and economy, and it is in the national interest to make sure this is recognised in any future policy developments."
[source :-independent]