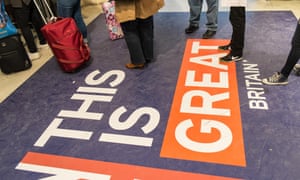 Britain is in store for a hard Brexit that will hit the UK economy and lay bare the deep divisions in British society, a leading ratings agency has warned.
In a bleak assessment of the UK's prospects following the EU referendum, Standard & Poor's said Britain was a diminishing global economic power on the verge of losing the ability to freely export goods and services to the EU.
S&P said the UK was at risk of a further downgrade, following its unusual decision to slash the rating by two notches from the top AAA rating to AA, following the 23 June referendum.
Moritz Kraemer, S&P global ratings chief sovereign credit officer, described that downgrade as "an extraordinary rating action, underlining the unprecedented step that is Brexit".
He added: "Far from healing festering wounds, as was then Prime Minister David Cameron's intention, the referendum has deepened and laid bare the schisms in British society.
"Most of the economic impact will hit Britain itself. The second-round effect on the world economy is likely to be more limited, as the UK economy accounts for a small and shrinking share of global GDP."
The agency cited data from the International Monetary Fund, which suggested the UK's share of the world economy will shrink from about 5% in 1980 to just over 3% in 2020.
Kraemer said: "It is hard to fathom how a rather hard Brexit can be avoided unless both sides become much more flexible than they appear today. Nothing today suggests that a common quest for compromise will overcome the gulf that now looks as wide as the English Channel."
S&P said the "negative" outlook on the UK's sovereign rating reflected the multiple risks associated with the decision to leave the EU, exacerbated by Britain's diminishing ability to respond to those risks.
"This assertion is based on what we view as the UK's weaker institutional capacity for effective, predictable, and stable policymaking."
S&P was the last of the three main ratings agencies to strip the UK of its prestigious triple A rating. Moody's and Fitch delivered the blow in 2013.
[Source:-The Guardian]