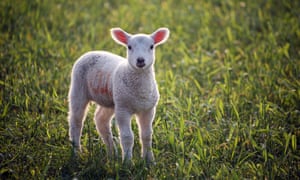 Spring has sprung, and for many of us the changing seasons are the perfect time to breathe fresh life into your career. But if you're considering changing jobs, how do you know it's the right time to move?
"There is no rule for when you should or shouldn't move jobs," says Kelly Kendell, director of recruitment consultancy Cordant People. "But there are certain factors to consider before making that leap." It's important to find out whether you actually want to change jobs, or if it's just a short-term reaction to a difficult situation at work.
Another point to consider is whether you want to stay in the same industry or change career entirely. "One of the hardest things with a change of career is believing that we can do this new task. That's what seems to define us. Now we have to re-define ourselves and begin to believe it," adds Robin Kermode, founder of Zone2.
So, if you want to take your career in a new direction or take a step up in your current industry, what's the best way to go about it? What things do you need to consider? And how can you get the job you want? Join us on Wednesday 20 April from 1–3pm BST for a live chat with the experts. We'll be discussing:
How to decide if the time is right to change jobs.
CV, cover letter and job hunting tips.
Ways to find the right role for you.
The Q&A will take place in the comments section below this article. Taking part is easier than ever: to comment create a free Guardian account, or log in using your Twitter or Facebook profiles. Alternatively, you can tweet us @GuardianCareersor email your questions to [email protected], who can post them for you.
[SOURCE :-theguardian]